An Omni Approach to Marketing
Google ads work amazing for small to medium-sized businesses trying to put their ideal products or services in front of people searching for them in real-time. This typically leads to amazing conversion rates while providing invaluable insight into your ideal customer through tracking.
Edward Zinda and Eazy Marketing
Hi, my name is Edward Zinda. I am a father, a husband, and an Oregonian. I have spent the bulk of my career working for digital marketing agencies and have acquired a range of knowledge spanning many different industries and verticals. I focus on helping business owners prioritize their marketing dollars toward platforms most profitable for their business.
My bread and butter are PPC (Google Ads).
I left the large corporate world of marketing because I am passionate about providing small businesses with a personal touch that larger agencies lack. Large agencies do a great job of bringing lots of resources to the table, along with a lot of promises that typically leave the small business owner feeling left behind when it comes to client relations, communication, and the overall vision for your business. Our goal at Eazy Marketing is to add a personal touch while also growing your small business.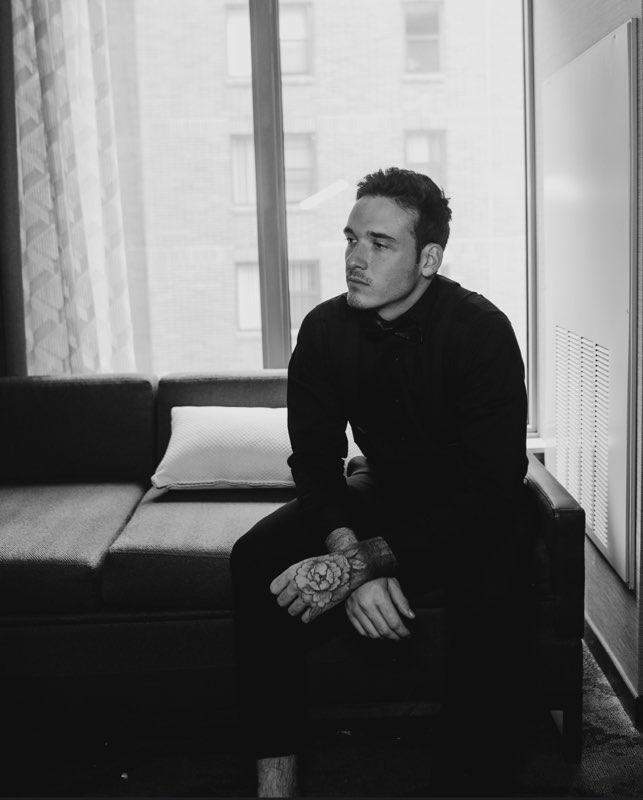 An Omni-channel approach to advertising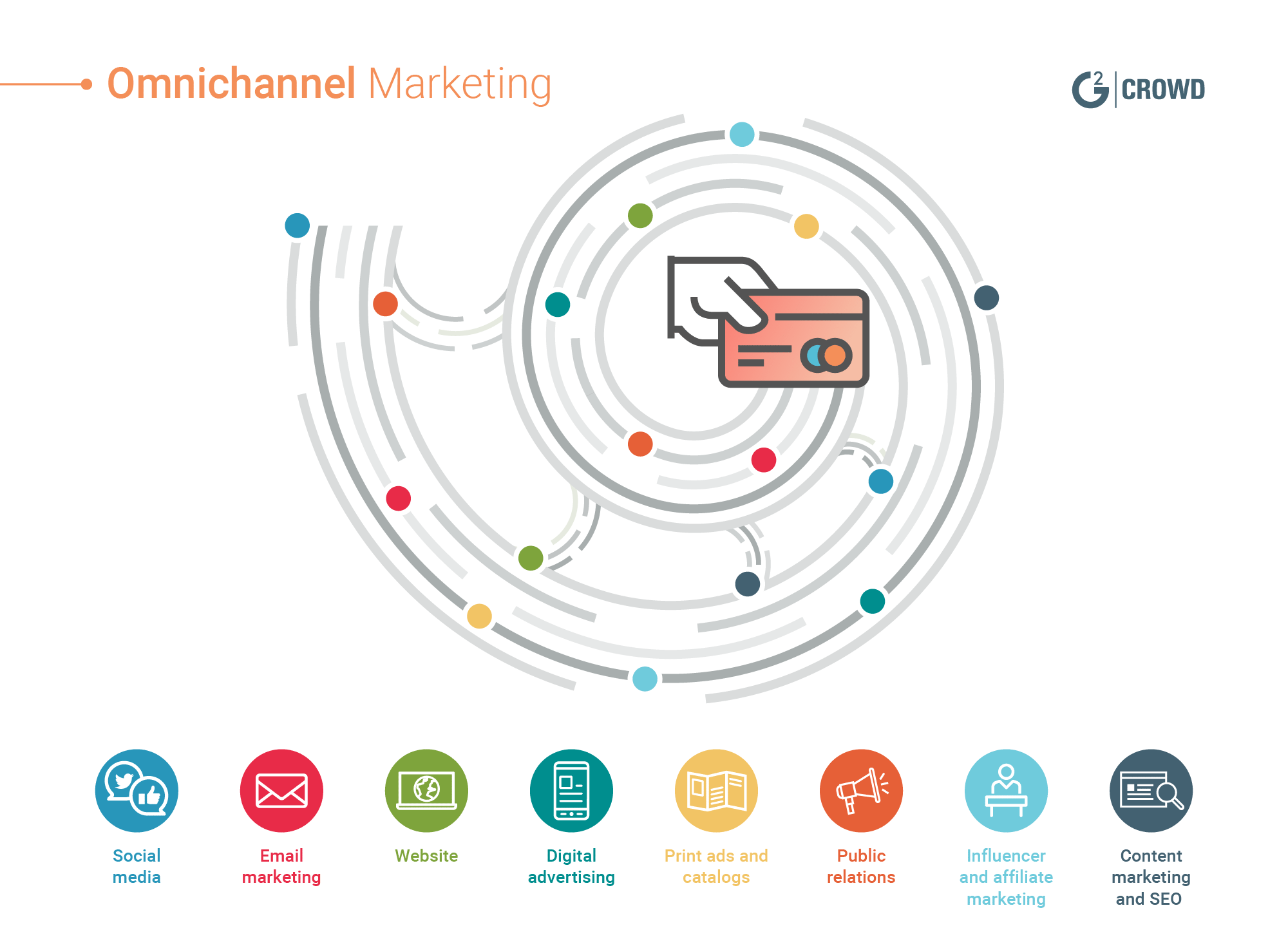 Omnichannel marketing allows you to remain relevant and competitive in a crowded market. Having so much competition means you need to figure out efficient and effective ways to stand out and really connect with your consumers. In a growing digital landscape, omnichannel marketing allows you to connect with your customers through a personalized experience that can turn them into lifelong customers. This method allows customers to connect with a brand through any of its current channels.
In this type of strategy, once a customer engages with a brand by clicking an ad or visiting a website, each of their social channels is now a tool to continue to communicate the brand message. Each channel is now updating to the last experience the customer had with your brand. Each touchpoint across the process creates a unified experience for your prospects. By providing them with different ways to communicate with and engage with your brand, you are making it extremely convenient for them to do so. Eazy Marketing and our partners will cover all of the necessary platforms to make sure you are capitalizing on all giving opportunities to ensure your business can sustainably grow and flourish.
  Why do we require all packages to be paired with SEO?
Using SEO and google ads together WILL give you the best chance of bringing traffic to your site in the short term, and enhancing your business's presence online for long-term success. How does SEO play into AdWords creation and setup? It's about the target page and penalties on your bidding. Here's what I mean. When an ad is created and approved in the Google AdWords system, a target landing page is required. This is the web page that someone will land on when they click your ad. This page is supposed to present a clear message in line with the advertisement. If your ad is about bikes and uses a keyword associated with bikes(i.e. red bike), someone clicking on your ad expects to see something about red bikes. What if they don't? Well, that creates angry users. Angry users don't like to have their time wasted and may stop clicking on ads in Google. If people stop clicking on ads, how will Google get paid for search ads? See how this works? Trust me, Google does not have a plan to donate all their time and resources free of charge. Instead, they have a system. SEO relevance of your page plays a major factor in your AdWords campaign because it affects the cost of each bid you place.
In the example above I talked about an ad about Bikes. The page that is the target for the ad needs to have a strong SEO ranking on red bikes. In fact, the lower the SEO score, the higher the penalty. The solution? Good campaign planning and SEO. If the target page is analyzed and is not relevant based on the ad, Google will add an additional percentage up-charge to your keyword bid. It's a penalty that is applied to your bid that makes each click even more expensive. With the penalty, it's harder to rank in the top 3 positions and it's more expensive each time someone clicks. It's also a great deterrent from "spammy" behavior. In fact, the worse the SEO score of your page, the higher the penalty. The solution, good campaign planning and SEO. I want my clients to have the best experience possible and obviously be profitable. Most agencies are content with taking what they can get from you and using a mediocre strategy. Eazy Marketing wants to work with individuals who know the value of digital marketing and are willing to invest in the LONG term growth of their company.
3 Ways PPC and SEO Are Better Together
Visibility
The most obvious benefit of combining SEO and PPC efforts is added exposure on the search engine results pages (SERPs). Clients are often tempted to reduce PPC efforts once a search term ranks number one. However, it's important to remember that the top two or three results on most SERPs are PPC ads. Dominating the organic and paid search results will greatly increase traffic, and give the impression that you're an established presence in a particular market.
Social Media Visibility
The social media landscape is changing dramatically, and part of that change has been the emergence of highly targeted advertising opportunities. Sites like Facebook, LinkedIn and YouTube (owned by Google) can serve up ads targeted to incredibly specific groups of people. Using Facebook user profile information, it's possible to show an ad only to 22 year olds living in Kansas City who are interested in motorcycles and horticulture. It may be a small group, but it's precise. The data that you collect from these campaigns may uncover granular details about your target audience, and help refine your overall SEO strategy.
Keyword Data
Perhaps the greatest synergy between SEO and Google Adwords is the wealth of keywords that the Pay Per Click campaign can discover. Since Google no longer offers search keywords that bring organic traffic to the website, SEOs have reduced the visibility of potential keywords. Through the pay-per-click campaign, Adwords informs us about the search terms that users are searching to find your business. We can optimize our website for those keywords that we know are driving traffic.
Message Us
Get In touch today.
Ask Any Questions or get started.